E-mail Ari to Document Your Wedding
"Like" us on our Facebook page!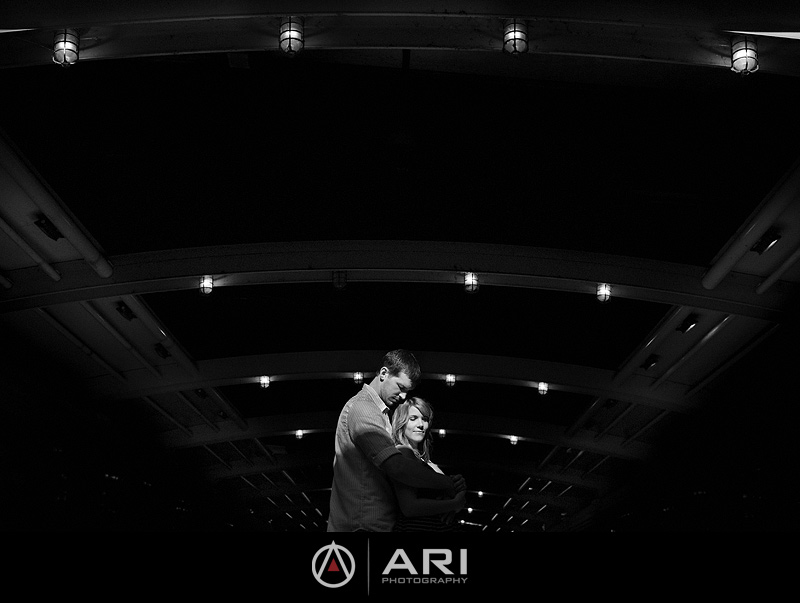 The one and only Tony Hoffer and his gorgeous wife, Amy, celebrated their five-year wedding anniversary in Chicago last week. I brought along with me some California sunshine to Chicago to photograph Tony and Amy. I must say that I was pretty excited to be headed to Chicago for the first time ever and photographing two really awesome wedding photographers. Tony and Amy are renown in the wedding photography community. They need no introduction, but if you don't know who they are you can check out the Hoffer's work on their website, you won't be disappointed. When I first got off the plane in Chicago and boarded the train to get to my hotel, I knew I was in for a treat as I passed by all the great architectural wonders of the city. I swear I could shoot in Chicago for days. I had only a few hours to photograph Tony and Amy around the city, so I tried my best to make the best of my time there. I was actually stopped and asked by a curious tourist if I was photographing famous people. If you can imagine, a tall giant, a pretty lady and a short (but very handsome) Asian guy walking around town, I'm sure you'd think something big was up too. Thank you Amy and Tony for having me. Congratulations on your five years of marriage and I wish you many more! Please remind me to bring a ladder the next time I photograph you guys. I hope  you guys like the photos.